These are the breedings we have planned within the next 6-10 months at Tillman Kennels.  We are starting waiting lists for all of these breedings.  Please specify your preference for male/female, full breeding rights/pet home, color, etc.  For all of our breedings, we are open to payment plans.  All of our puppies come with puppy contracts, registration papers (if full breeding rights), age appropriate shots/dewormings, and a puppy pack.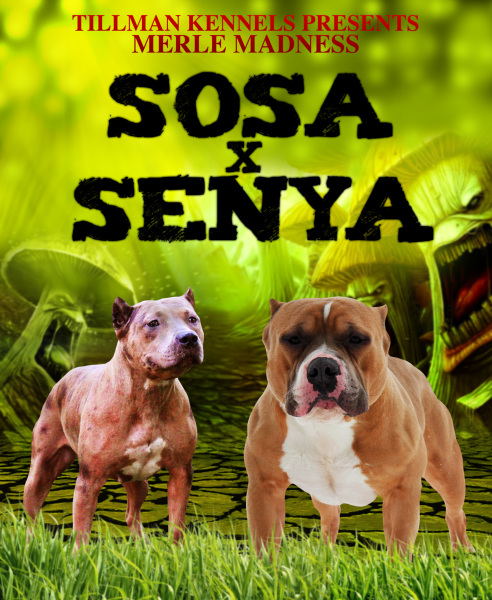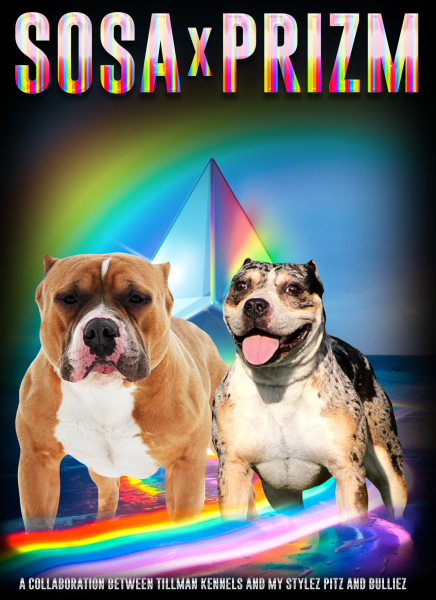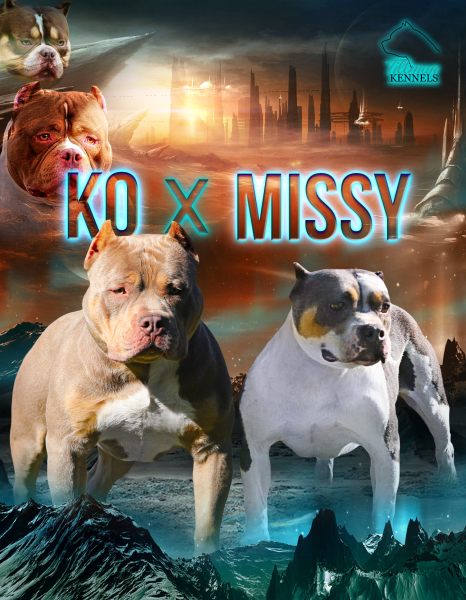 *1 MALE currently available from this breeding*

Pedigree: http://www.bullypedia.net/americanbully/testmating.php?dam=279597&sire=263082

Prizm was bred to GRCH Sosa.  We are expecting a rainbow of tris, tri merles, merles, and solids.  
Price range: $3000-$5000
KO, a GRCH Rocko son will be bred to Missy.  Expecting show quality pockets to standards from this breeding. 

Price range: $2000+




   


​